Show Update
Moving Forward to 2022!
Master Promotions Ltd. has postponed the Fredericton Home Show, which was originally slated for April 9-11 and then rescheduled to May 7-9, 2021 at the Capital Exhibit Centre. Citing the continued volatility and uncertainty around the COVID-19 pandemic in Atlantic Canada and potential lack of facility availability, the next edition of the Fredericton Home Show will take place April 1-3, 2022.
"We've done well in the Atlantic region to keep things in a positive light, but there is still quite a bit of uncertainty from show exhibitors and attendees alike," said Show Manager Terry Wagner. "In the best interest of all parties involved, we've decided to refocus our efforts towards the 2022 event."
The Master Promotions team is grateful for ongoing support from exhibitors, visitors, sponsors, partners, and others who are part of the Fredericton Home Show community. "We continue to believe in the strength of face-to-face business and networking opportunities that shows provide," added Wagner. "We look forward to hosting the home show in-person again when it is safe to do so."
For the most up-to-date information, follow the show on Facebook and Twitter.
PARTNER
EPSILON Y'S SERVICE CLUB
The Epsilon Y's Service Club (formerly the Epsilon Y's Men's Club) has been hosting or co-hosting the Fredericton Home Show for almost 40 years. The club launched the home show in 1982 as a fundraiser, and with the intent to bring businesses together to sell their products and services in one convenient venue.
The home show continues to be a major fundraiser for the Epsilon Y's Service Club, and all funds raised are reinvested into local projects and programs of Y's Men International.
The Epsilon Y's Service Club has been servicing the greater Fredericton area for more than 60 years and members continue to devote countless volunteer hours to ensure that the organization gives back to the community in a meaningful way.
LOCATION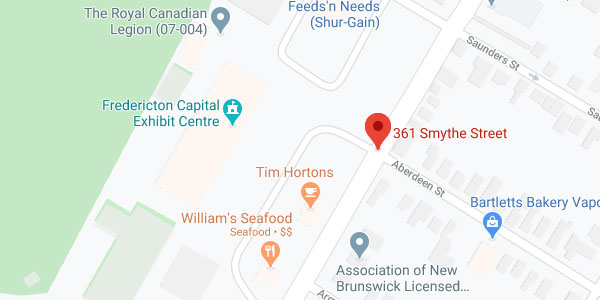 Capital Exhibition Centre
361 Smythe Street
Fredericton, NB
E3B 4Y9
(506) 458-8819