ABOUT THE SHOW
The Fredericton Home Show is an unparalleled resource for any upcoming home improvements and projects. You will find everything you need under one roof, coupled with expert guidance for every step of the process.
Whether you're seeking expert advice, planning minor home improvements, undertaking extensive renovations, or even starting new construction, you can take advantage of the convenience this show provides by hosting the industry professionals in a single location. And, to maximize your savings, you will have access to exclusive deals and show specials! At the home show, you will be surrounded by the latest, leading-edge trends and innovative products to transform your dream of the perfect home into your reality.
PARTNER

EPSILON Y'S SERVICE CLUB
For almost forty years, The Epsilon Y's Service Club (formerly the Epsilon Y's Men's Club) has been hosting or co-hosting the Fredericton Home Show. Originally launched in 1982 as a fundraiser, the event was designed to bring local businesses together and offer a convenient venue for showcasing their products and services.
Today the home show remains a significant fundraiser for the club, with all proceeds reinvested into local projects and programs of Y's Men International.
With a rich history of over 60 years, the Epsilon Y's Service Club continues its unwavering dedication to the greater Fredericton area, volunteering countless hours to make a meaningful impact within the community.
EXHIBIT IN THE SHOW
Whether your goal is to boost sales, drive lead generation, enhance brand recognition, or conduct product testing, the Fredericton Home Show is your go-to destination!
VISIT THE SHOW
Join thousands of attendees in exploring up and coming trends in home improvement. From bathroom renovations to bedroom makeovers, landscaping inspiration to innovative lighting solutions, and much more. Immerse yourself in the lively atmosphere, engage with experts, and source top-quality products and services to bring your vision to life.
Date Time & Location
Friday, April 5
12 noon – 8:00 pm
Saturday, April 6
10:00 am – 6:00 pm
Sunday, April 7
10:00 am – 4:00 pm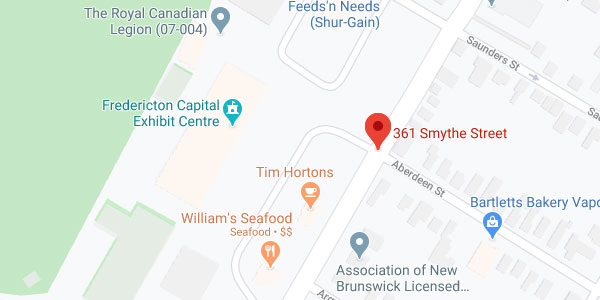 Capital Exhibition Centre
361 Smythe Street
Fredericton, NB
E3B 4Y9
(506) 458-8819